The signing of Tyler Chatwood was not the news anyone was hoping or expecting to hear today.
Chatwood, who will turn 28 next Saturday, inked a three-year $38 million deal with the Cubs today. Although that's a pretty favorable contract for both Chatwood and the Cubs, signing a pitcher from Colorado is always a gamble, as their stats can be a little skewed. Chatwood, on the other hand, comes with a lot of promise.
Chatwood's ERA away from Coors Field last year was 3.49, and he posted a league-best 1.69 road ERA in 2016. That's pretty good! In 2017, over 77.1 IP in other parks, Chatwood struck out 62, walked 40, and allowed only a .200 batting average. He throws 5 pitches. He comes with a bit of baggage, as he's had two Tommy John surgeries. One was at age 16, and the other was in 2014 at 24. He has shown no ill effects, however, and last year Chatwood averaged 94.8 mph on his fastball—the highest peak velocity in his career. His numbers away from Colorado, his age, and his velocity are Chatwood's chief merits.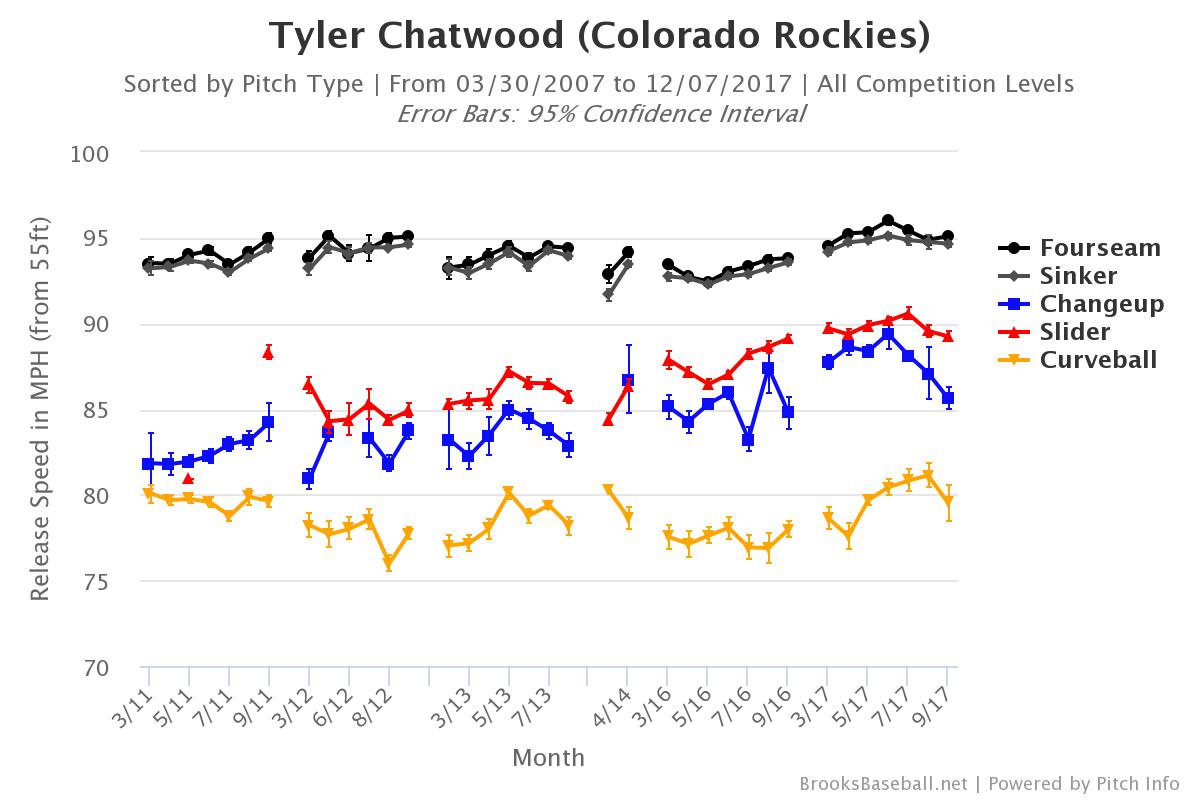 Originally drafted the Angels in 2008, he debuted with the team in 2011. Chatwood was later traded to Colorado—not an ideal location for a pitcher. His best year for the Rockies was in 2013 (a year before Tommy John) when he made 20 starts with a 3.15 ERA.
Still young, Chatwood will be entering the prime of his pitching career while a Cub. He will join Kyle Hendricks (28), Jose Quintana (28), and Jon Lester (32) as part of the starting rotation for the next three years.
The Cubs are still in the market for one or two more starters. Hopefully, Chatwood will not be the only addition this week to the Cubs' rotation.
Lead photo courtesy Isaiah J. Downing—USA Today Sports