Editor's note: The below piece is shared by BP-Wrigleyville contributor Isaac Bennett. While not the typical piece you may find on this site, it's also important to get a different angle on things. This is how one man survives with not only Cardinals fans as living in his neighborhood, but under his roof as well.
It isn't easy being a Cubs fan. It is apparent to me that anyone who suffers from the same constant heartache I do carries with them a perpetually jaded look in their eyes. We tell ourselves, "This is just a game, we are merely spectators." The truth is it's much more than a game. This is anticipation. This is history. This is family—this is heartbreak.
Yet, an entirely different world exists in our midst. A world where constant success is not only enjoyed, it's an expectation. And why shouldn't it be? We all know the numbers; playoffs in 11 out of the past 15 seasons, eight Central Division crowns in this millennium alone, 11 World Series, with all 11 of those coming post Tinker-Evers-Chance.
My own journey to summer disparity began in February, 1962. My father and his younger brother were spending a week with their grandparents' who were vacationing in Florida.  My then eight-year-old dad had followed his mother into the glitz and glam of Yankees fandom. The Bombers had just captured their 19th World Series the previous fall. Perhaps even more exciting, Mickey Mantle and Roger Maris had electrified the country with their pursuit of Babe Ruth's hallowed home-run record. For a couple of boys growing up in Florida, Mantle, Maris, and the New York Yankees were an easy choice.
My father and uncle never made it home. Their parents were tragically killed, instantly orphaning the adolescent boys.  Everything changed overnight. My great-grandparents immediately assumed responsibility for the boys, moving them from Miami, Florida to Farmer City, Illinois. It was my great-grandfather's fondness for a dynamic young Cubs team that eventually led to my father bleeding Cubbie Blue.
My great-grandfather's name was Carl Bennett. My name is Isaac Carl Bennett.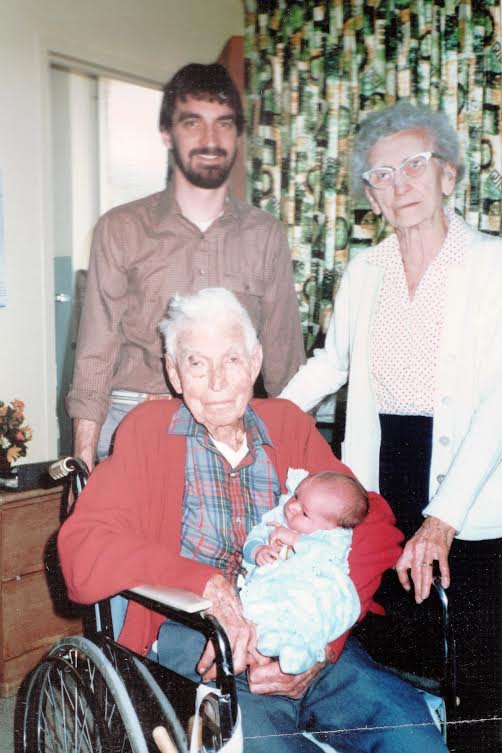 Growing up in central Illinois, it's a simple question: "Cubs or Cards?" This innocuous little request for information knows no partiality. It divides grandparents from grandsons, sisters from brothers, husbands from wives. My mother's parents are die-hard Redbirds fans. My wife's favorite player is Yadier Molina. Before standing up beside my grandfather at my wedding, the last question my brother asked me was "are you sure you can handle the possibility that your children grow up wearing red?" The fact that this question could be asked and received earnestly lends credence to the gravity of this discussion.
This backdrop provides insight into the paradigm that every fan of a team involved in a fantastic rivalry understands. It also adds complexity to the statement uttered to me by Cardinal fans no fewer than four times in the past 18 months:
"I actually hope the Cubs are good this year. In fact, I'd like to see them win it all."
The vitriol this statement fills my brain with cannot be healthy.  This is not your driveway, and we are not your seven-year-old daughter.
The words themselves represent competitive pity, but the tone tells you everything you need to know.  They do not view us as equals, they view us as playthings. They view us as an ornament for their amusement as they waltz to yet another Central Division crown.
They caustically suggest a desire for us to be a greater impediment to their constant success. It makes me sick. Not so much because 'The Best Fans In Baseball' got under my skin again, much more so because their insinuation is true. For most of the last century, this rivalry has only existed in our minds.
This reality is why 'The Plan' infatuates me so deeply. This plan is not designed to provide us a two-year competitive window as previous "plans" were. This plan is designed to make us the dominant, sustainable force that neither my father nor his grandfather ever witnessed.
I promise you this; no matter how brilliant Kris Bryant sparkles, no matter how smooth Addison Russell becomes, no matter how many pennants we bring home, you will never hear me say to a Cardinal fan ,"I actually hope the Cards are good this year. In fact, I'd like to see them win it all."
My wife and I are working toward compromise. We've reached a tentative agreement: she gets to influence any girls we may have, I get the boys. To answer my brothers question, daddy's little girl will always be daddy's little girl. I'm not sure I could tolerate my son sporting a Chris Carpenter jersey.
Perhaps I just need to lighten up. Baseball is just a game after all. As my wife says, "We make it work."