What You Need To Know: Whoever the Cubs put on the bump, their sense of direction was wayward. Butler walked five, including three in the first inning. Montgomery walked three in one inning. And when they could find the plate, their fielders couldn't quite catch it. Pierce Johnson was let down by his defense, though to be fair Baez and Schwarber were trying to catch a ball in the same storm Lieutenant Dan was screaming at.
Next Level: Games like this are a tad infuriating, aside from the delay and the crap weather, because the Cubs were oh so close to escaping the main two jams that doomed them today. Eddie Butler got within a strike of getting out of the first with no damage, but Jett Bandy, before he gets ready to perform at NXT:Takeover tomorrow, singled up the middle on a 3-2 pitch. Mike Montgomery also got within a strike twice of getting out of his bases loaded jam in the fifth, which would have kept the Brewers at two, Cubs in the lead, and probably a delay right then and there instead of the rush to get it official after the Cubs fell behind. And he might have thrown that strike to Arcia before he singled. I'll let you decide on #4 there: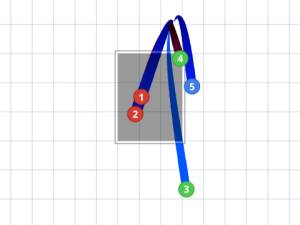 Then before walking Aguilar to bring home the winning run, there's this curious little oddity. The first strike in this one is hiding behind the 4th ball. Funny, no?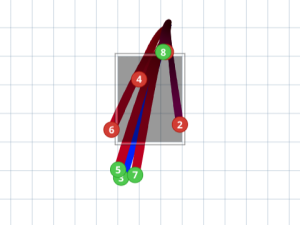 Sometimes those don't go your way. Pierce Johnson wasn't as close to getting out his problem, as he only had one out. But the Cubs never got past three runs, so it probably doesn't matter.
-The Brewers bullpen was magnificent, giving up one hit and that came in the ninth when it was already out of the barn. Wily Peralta, booted out of the rotation, apparently decided to work out his anger issues on the Cubs, with five of his six outs coming via the take-it-back-to-the-dugout-loser method. There wasn't even a sniff of a rally.
-There seemed to be a real plan to bust both Schwarber and Happ inside today, and it got four combined strikeouts from the two of them. Schwarber in particular couldn't lay off the high heat today, which is what signaled doom for him all day.
-Butler's problem was pretty obvious. He couldn't find the plate with his fastball at all, sort of found it with his curve in the first, but then couldn't find that either. Won't write him off yet because he battled hard, didn't really give up any hard contact, and could have wriggled out of it with just a touch more luck. Just a bad day.
Top WPA Play: Well, my version of it anyway as FanGraphs apparently got their Friday on a little early. Anyway, Willson Contreras's single in the fourth that drove in two and gave the Cubs the lead.
Bottom WPA Play: Montgomery walking Jesus Aguilar with the bases loaded in the fifth that gave the Brewers the lead.
Lead photo courtesy Caylor Arnold—USA Today Sports