What You Need To Know: Once again…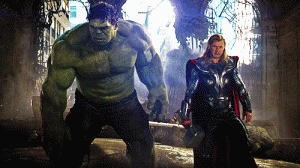 PICTURED: Willson Contreras and Kris Bryant
This time it was essentially one man—and what a man—in Willson Contreras who cashed in all of Carson's Fullmer's free passes for a grand slam in the first that pretty much ended this one as a contest. If the Cubs problems early in the seasom, if they even were problems, were not plating enough runs when they had chances, this week has seen them gorge on what's in front of them in a fashion the Viking-est of Vikings would have found excessive.
Next Level: For two innings, we got a glimpse of what Tyler Chatwood could be when he has a speaking relationship with the plate. Six up, six down, no walks, some contact that was basically an apology for taking up everyone's time, no muss, no fuss.
Then for the next three innings we saw what Chatwood is. It's like watching an alert kid play with matches in traffic. You see all the disaster waiting around the corner and yet it never seems to happen because all the passers-by are so dumbstruck by what's taking place. Five walks in three innings, with a five- or six-run lead mind you, three hits, flirting with making it a game again. And yet he always came out of it clean!
In the third he got a Contreras pickoff to help out (it was the whole Slick Willy C Experience today). In the fourth he gave up a run but got a groundout and a K to get out of it. The fifth was more piece-de-idiocy, as he walked two more, got a lineout. Luckily, Kyle Schwarber threw Nicky "No I'm Not An Ex N'Sync Member" Delmonico out at the plate by enough that Contreras could have written up a dissertation.
I've tried all the reasoning in my head to get behind Chatwood. Thinking that walks are just like hits because he gives up so few hits so the amount of baserunners is the same. Or just trying to enjoy the absurdity of it. Perhaps my daredevil side is sparked by a pitcher so determined to do it the hard way. And yet, I can't do it. In a game where the Cubs had it pretty much stocked away before they'd even collected two outs in the first, you can't be using five pitchers out of the 'pen. Chatwood can't even get it over the plate when he needs to. This isn't going to work forever.
Or will it? Crazy like a fox?
It was Contreras's day, with seven RBI, two homers, and 12 total bases. Willson has been trying to lift more balls this season, as previously discussed by the truly deranged, but had sacrificed power so far. When he blends his line-drive ways of last year to his slightly lift and launch ways of this year, you'll get days like today. It also helps when you're facing a bunch of stand-ins that are waiting for the real talent to arrive in August and September.
Oh hey, Kris Bryant has the highest OPS in the NL again.
Top WPA Play: Contreras's grand slam in the first, not that you needed me to tell you that (+.172).
Bottom WPA Play: Palka's double that scored a run in the 4th (-.087).
Onwards…
Lead photo courtesy Matt Marton—USA Today Sports