Photo courtesy of Jasen Vinlove-USA TODAY Sports
If you watched almost any of this week's series in St. Louis, you can speak anecdotally to how head-shakingly frustrating the Cubs' losses to the Cardinals were. It seemed that, when the Cardinals needed a hit, the gods blessed the ball with the perfect speed, spin and angle to accommodate. By contrast, our minds tell us, the Cubs frequently hammered the ball—yesterday notwithstanding—only for a Cardinals defender to materialize, consistently, in the perfect spot to make a play.
Of course, our anecdotal memory is often flawed and biased, and sometimes flat-out wrong.
I was curious, at the end of this series, what the numbers would say about the teams' performance. Was a 3-1 series win for the Cardinals reflective of the teams' underlying performance? Was it the "fair" outcome?
A handful of numbers for your consideration …
Runs
Cubs: 20
Cardinals: 27
Hits
Cubs: 38
Cardinals: 42
Extra-base Hits
Cubs: 15
Cardinals: 13
Walks (batters)
Cubs: 16
Cardinals: 11
Strikeouts (batters)
Cubs: 41
Cardinals: 25
Errors
Cubs: 5
Cardinals: 2
BABIP
Cubs: .345
Cardinals: .357
wOBA
Cubs: .327
Cardinals: .360
FIP
Cubs: 4.28
Cardinals: 3.30
***
So, then, what can we take away? Well, like any small sample exercise, the discussion has to be more descriptive than predictive, and it would be silly to try and divine too much meaning from one series ("OMG, the Cardinals will ALWAYS dominate the Cubs! God is from St. Louis! Up is down! I'M GOING TO COLLECT POGS NOW!!!")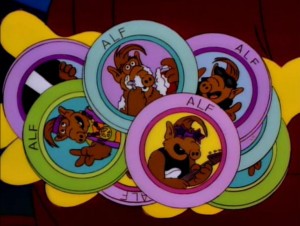 I think it's safe to say, though, that the Cardinals did outplay the Cubs in this series. Although it felt like the Cubs could have, and maybe should have, won at least one of those first two games, it's impossible to look at these numbers and not see how a 3-1 series outcome as "fair."
Yes, the Cardinals get a little bump in their BABIP through the series, but not nearly at a level that would skew your perspective. Furthermore, and most importantly, balls that aren't put into play can't fall for hits. The Cardinals put balls in play at a much better rate than the Cubs in this series, and the Cubs' slightly superior walk rate was not sufficient to offset that difference. The Cubs have strikeout issues: this we know.
The Cardinals outpitched and outhit the Cubs in this series just about any way you slice it. Then, consider that four of the Cubs' five errors directly led to runs by the Cardinals (just one Cardinals error influenced a Cubs run), and you've got the recipe for a solid series win in a four-game set.
For me, I actually find this information strangely comforting. Having felt like the Cardinals dinked and dunked and lucked their way into wins, I was on the cusp of feeling awfully bitter about how things played out this week. Now I feel like they played out relatively closely to how each team actually performed.
Could the Cubs have won one or both of the first two games of the series with a better bounce here or there? Of course. That's just baseball. Ultimately, though, the last thing you want is to feel like the fates conspired to cheat "your" team out of a win—or, worse, the fates conspired to cheat "your" team out of a win and give it to the dreaded rival.
I don't think we can quite say that about this series. So that's good.
Well, maybe not good. But fair.